La inversión inmobiliaria en Cataluña cerró 2016 con 2.500 millones de euros, el 81% internacional.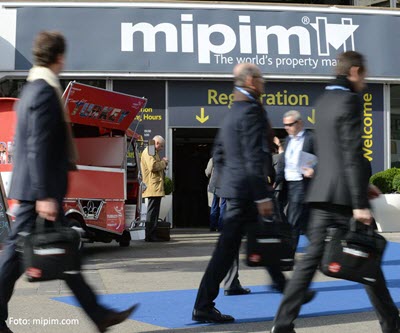 La inversión inmobiliaria en Cataluña cerró el año 2016 con un volumen estimado de 2.500 millones de euros. Esta cifra representa un aumento de más del 26% respecto al año anterior y supone un nuevo record absoluto, por encima incluso de los mejores años del boom inmobiliario. Esta inversión se destinó fundamentalmente a la compra de edificios de oficinas y de centros comerciales, que representaron una cifra de más de 1.600 millones de euros. No obstante, el sector industrial y logístico, con una inversión de 144 millones de euros, fue el que va experimentó un crecimiento más elevado, en este caso, del 61%.
Por otra lado, en los datos de 2016 se destaca que el 81% de todas las operaciones llevadas a cabo fueron hechas por capital de origen internacional. Cara al 2017 las perspectivas son también positivas y se prevé que la acción de los inversores extranjeros hará aumentar el peso de Cataluña en el global del Estado entre un 20% y un 25% en el transcurso del año, contribuyendo a ello la buena marcha de todos los segmentos (oficinas, centros comerciales, hoteles, industrial-logístico y residencial).
En este contexto, Barcelona Catalonia estará un año más presente en Mipim con el objetivo de presentar de nuevo a los inversores internacionales sus proyectos en estos ámbitos. El stand de Barcelona Catalonia ofrecerá a los inversores una visión global de los principales proyectos urbanísticos que se están desarrollando en Barcelona y Cataluña en el entorno del corredor del Mediterráneo. Entre estos proyectos destacan 22@, Pla Besòs, Pla Delta-Llobregat, Can Sant Joan, Ca n'Alemany, Can Filuà y Parc de l'Alba, este último con 1,5 millones de metros cuadrados de techo disponibles para diversidad de actividades económicas, en una de las plataformas científicas, tecnológicas y empresariales más avanzadas de Europa.
Barcelona Catalonia, a través del Consejero de Territorio y Sostenibilidad del Gobierno catalán, participará en dos conferencias dentro del programa oficial del MIPIM:
Is investment in Catalonia the strategic entry to Europe? (día 15 – 11:15h-12:00h) – Asset Class room, Palais-1
What are the new urban planning models? (día 15 – 10:00h-10:45h) – Innovation Room, Palais-1
Barcelona Catalonia contará, además, con la presencia de diferentes partners privados que colaboran en proyectos urbanísticos en Cataluña, y participará, como cada año, en diversos fórums y actos, y organizará los debates:
Barcelona: a great city named Catalonia (día 14)
New Centrality Areas: Investment opportunities in Barcelona.Pla Delta & Pla Llobregat (día 14)
Diagonal-Besòs Campus: Unique investment opportunities in co-working and office space (día 14)
Investment opportunities in economic sectors around the Metropolitan Area of Barcelona (día 15)
Barcelona, merging public space, nature and production (día 15)
The Mediterranean Corridor (día 16)
Les esperamos. Para más información, contacte con Anna Palasí (a_palasi@gencat.cat).