La ciutat presenta la millor relació cost-resultat, i és la més eficient en promoció i captació
Barcelona ha superat en aquests premis a ciutats com ara Amsterdam, París, Berlin i Dublín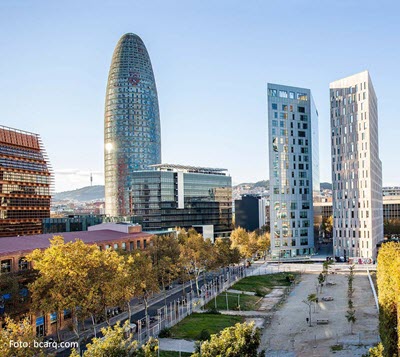 Per segon any consecutiu, Barcelona ha estat escollida com la ciutat d'Europa amb la millor estratègia en la promoció i captació d'inversió estrangera (Best Foreign Direct Investment Strategy), en la recent edició dels fDi Strategy Awards, concedits per la revista fDi Magazine, del grup Financial Times. Barcelona ha superat en aquests premis a ciutats com ara Amsterdam, París, Berlín i Dublín, i se situa així en el primer lloc d'entre les 146 ciutats i regions participants.
L'informe fDI's European Cities and Regions of the Future 2018/2019 es basa en l'evolució i dades de l'any 2017. Segons aquest informe, la capital catalana destaca per l'estratègia de rellançament de la marca, la política de transparència per transmetre un clima positiu per fer-hi negocis, la seva indústria tecnològica i el teixit d'emprenedoria i d'start-ups de la ciutat.
La publicació destaca, així mateix, el rol de Barcelona com a laboratori urbà d'iniciatives d'emprenedoria, els serveis i facilitats per a inversors R+D. Esmenta també com a valor de 'ciutat de progrés social', que la ciutat impulsa els negocis que inclouen la diversitat de gènere en les seves polítiques de recursos humans i les condicions especials per a empreses que afavoreixen la contractació de persones joves sense feina i candidats de més de 45 anys.
Aquestes valoracions se sumen a l'anàlisi dels recursos econòmics emprats envers els resultats aconseguits, mesurats en nombre de projectes d'inversió estrangera directa feta l'any passat. En aquest sentit, fDi Magazine arriba a la conclusió de que Barcelona presenta la millor relació cost-resultat i situa la ciutat com la més eficient del món en promoció i captació.
Fonts de l'Ajuntament de Barcelona destaquen que aquesta distinció és un reconeixement a la bona feina, persistent i sostinguda en el temps, que es ve fent per promocionar l'economia de la ciutat i atreure i retenir empreses, start-ups i talent, factors fonamentals que creen prosperitat i ocupació de qualitat a la ciutat.
La revista fDi Magazine està especialitzada en el posicionament de mercats i fluxos d'inversió internacionals. El grup Financial Times manté amb aquest nou rànquing el seu compromís per la difusió de les millors pràctiques professionals que potencien els fluxos i intercanvis de negocis internacionals.
[22/01/2019]